Jul 27, 2022, updated at Jul 28, 2022 (UTC)
Thunderbird will get a new design in 2023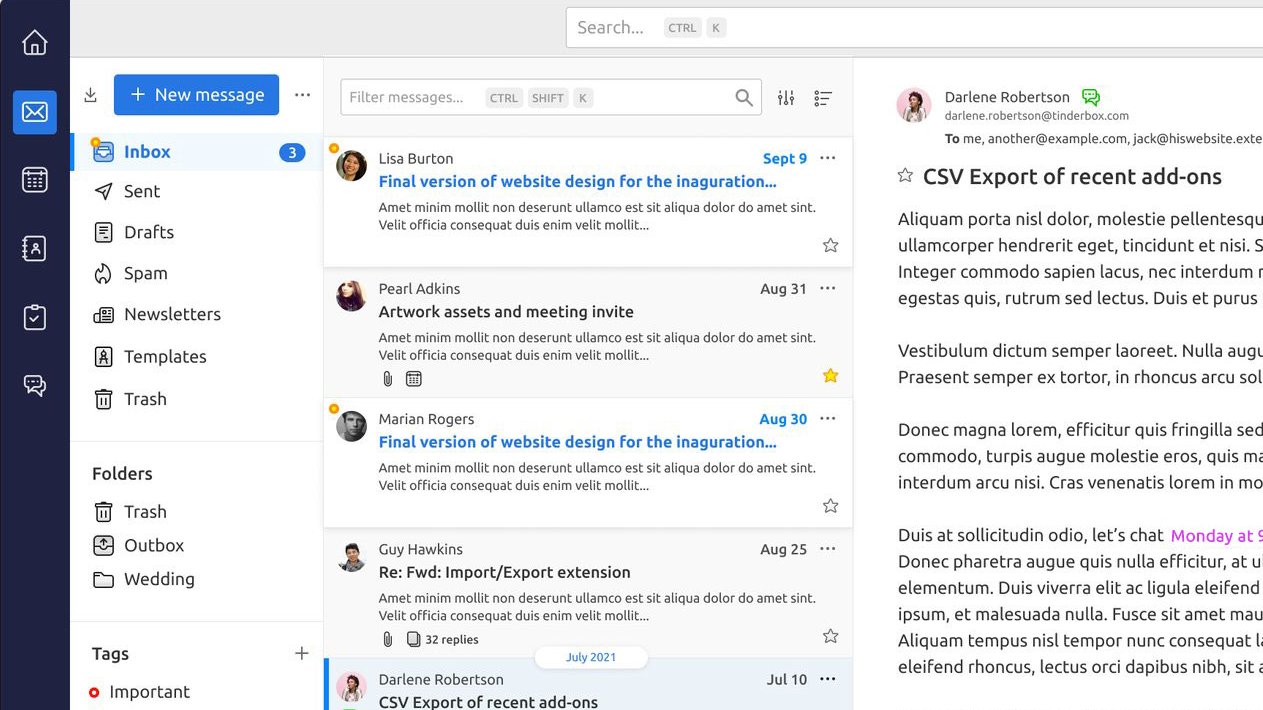 In the middle of next year the open source mail client
Thunderbird
will finally get a new and clean design. The screenshot was shared via Twitter on the
official Thunderbird account
.
Since I've been using Thunderbird myself for more than 20 years, I'm happy about the new and clean design. It is to be introduced with version 114, which is scheduled for release in June 2023.
Current release version 102
With the current version 102 the new left toolbar has already been introduced.
All new features of version 102 can be found at
Release Notes
.
Download Thunderbird
Here is the full screenshot of version 114:
Greetings
Frank
Please also mark the comments that contributed to the solution of the article
Content-Key: 3467817951
Url: https://administrator.de/contentid/3467817951
Printed on: November 30, 2023 at 01:11 o'clock